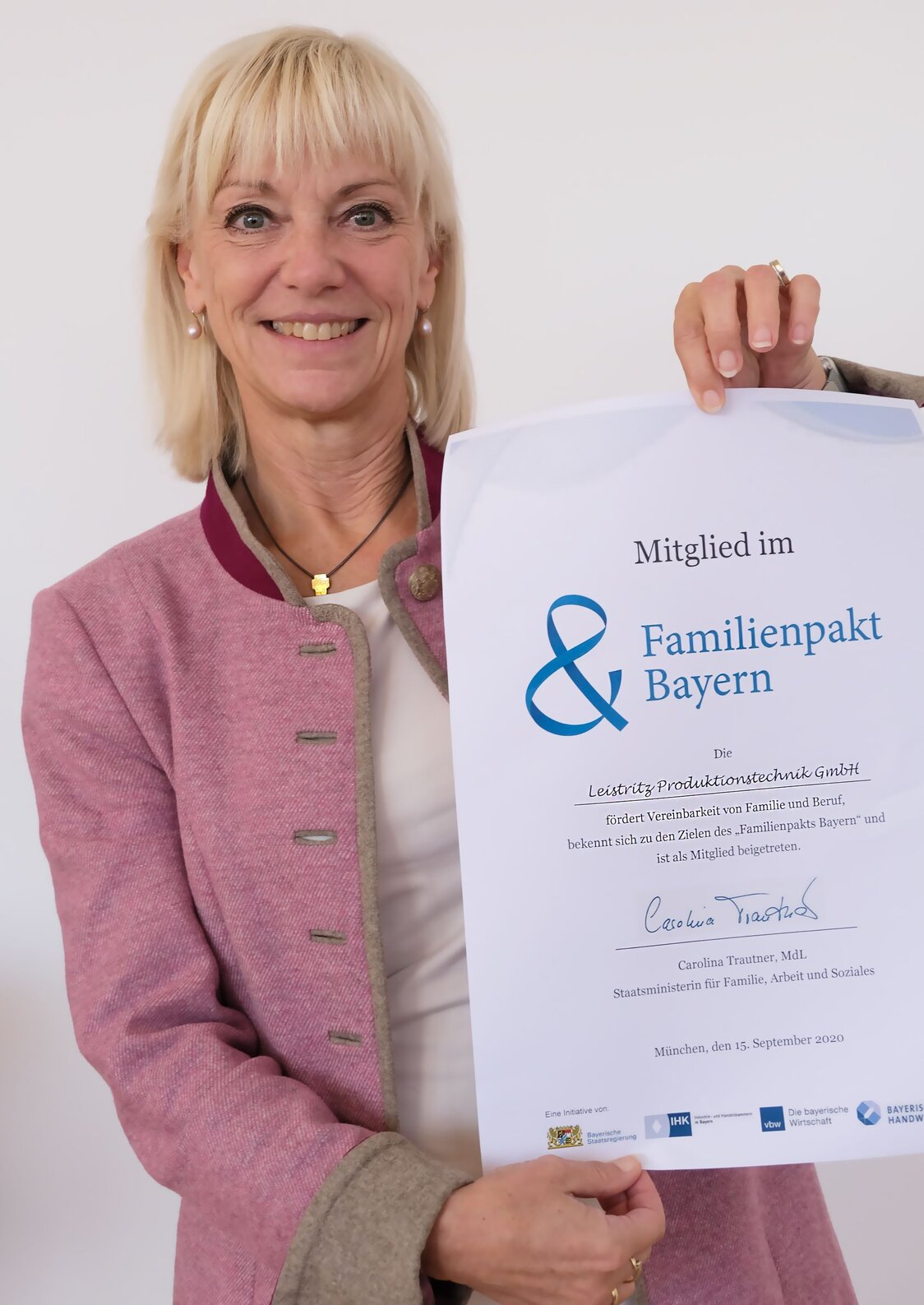 "Only a family-friendly company is sustainable in the long term. Modern companies know that skilled workers today go where career and family are well compatible. We support companies in this endeavor through the Bavarian Family Pact", said Carolina Trautner, State Minister for Family, Labor and Social Affairs, at the presentation of the certificate to Leistritz Managing Director Klaus Theusner. On behalf of Leistritz Produktionstechnik GmbH, he accepted the honor of being the 1,000 member of the Bavarian Family Pact - because of the current circumstances, this time in a virtual environment.
There is always a solution
"It is important for our employees to know that they can manage the balancing act between their jobs and family obligations," he says. The company makes it possible to reconcile this by offering home office work, trust-based and part-time work, as well as by designing individual solutions for work organization. In addition, the coaching of managers plays an important role for the company, e.g. via seminars and training courses (also with regard to to challenges related to family life). The topic of personnel development is also given high priority: For example, employees are helped to re-enter the workforce after parental leave or a longer family-related leave by means of individual re-entry planning.
Family friendliness wins!
With the Family Pact, the Bavarian State Government - together with partners from industry and commerce - supports employers in implementing a family-friendly personnel policy. The aim is to anchor the compatibility of family and career even more broadly in the culture of Bavarian companies and businesses.